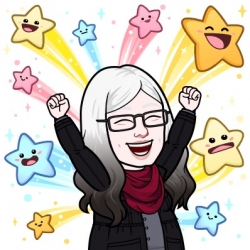 Latest posts by Bonny Albo
(see all)
Need the perfect ugly Christmas sweater without a clue where to find one, or what kind will suit you best (or worst)?
Over the years and throughout my travels, I've found many a crazy Christmas jumper. Or, I've knit one myself. I've even patched one together to win a prize. Then there was that year I wrote an ugly Christmas sweater murder mystery party game…
All of that's to say – I've worn my fair share of awkward, ugly, weird, and downright offensive holiday outfits.
These are my favorite ugly Christmas sweaters. "Favorite," meaning, they fit my personal criteria: ugly, funny, unique, silly, or something that makes me spit out my tea. All *should* be available from the sellers I've linked to. Post more links in the comments (or link to a photo of you wearing one!). Let me know if something isn't available, and I'll update.
Shall we?
The Awkwardly Ugly Christmas Sweater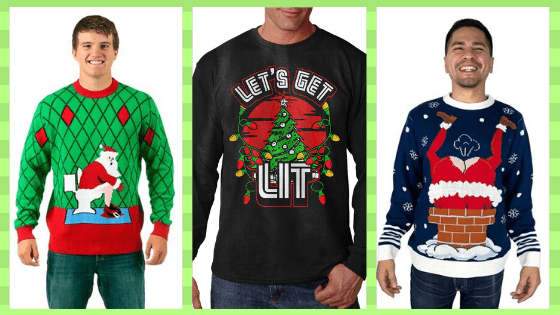 There's awkward… and then there's AWKWARD. These ugly Christmas sweaters toe the line between hilarious and cringe-worthy, and sometimes, downright scary.
Grab one of these when you definitely want noticing, or want to have complete strangers come up to you all night, starting random conversations. If nothing else, these are fantastic icebreakers for singles!
The Retro Ugly Christmas Sweater
Yea, I get it. You miss the 'old days', even if that was just a week ago. So you want to wear a fugly sweater that just honors your wacked interests in TV, movies, and/or culture. Hilariously, there are lots of options for you!
The Hilarious Christmas Sweater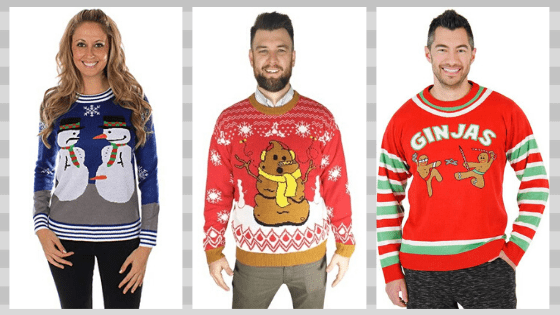 When you want to spread mirth and cheer throughout the holidays, you grab one of these hilarious options to spread joy and wonder. And lots of beer spat in laughter all over you.
The Fine Line Between Sexy and… Not
Sure, you want a sweater that stands out this holiday season. So why not take the awkward, rude and just plain silly, and wrap it all up in some sex appeal? C'mon, you know you want to.
The Just Plain Ugly Christmas Sweater
This section had me gagging. Just a teensy bit. Uh, not in a good way.
Yea, they aren't THAT bad, and yet… don't say I didn't warn you. Happy clicking!
The More, Uh, Unusual Christmas Sweater
Most of these ugly Christmas sweaters offer up something different – perhaps moving parts, or sounds and effects. Or, they were just so out there, I had nowhere else to list them.
The Obnoxious, No-Good, Very Bad Christmas Sweater
If you're still with me… and laughing… then you're probably waiting for the perfect ugly Christmas sweater that will possibly offend (many), and make others flock to you like elves to unicorn poop. You're welcome.
The Ugly Christmas Sweater Party
You know you want to…. so why not throw a themed shindig, so that your friends can show off their horrible attire right along with you?
Create Your Own Ugly Christmas Sweater
If you're crafty, you're probably not on this page. Still, you technically *could* learn to knit, sew, crochet or otherwise create your own masterpiece. Right?
Ugly Christmas Sweater Accessories
Sometimes you don't want to go to the trouble of finding a sweater, or you want some extra jujzhe. These holiday accessories should prove useful!
Show Us Your Ugly Christmas Jumper!
I  *really* want to see all of your creations, suggestions, and ideas.
Maybe you have a DIY ugly Christmas sweater blog post, that you spent hours poring over. Post a link in the comments!
Perhaps you're more of a 'buy it' kinda jolly person. That's cool too. Pictures or it didn't happen.
Or, and I really hope there are a few of you in this category – maybe you SELL ugly Christmas sweaters. Or make them. Please, pllllueeeaze, do share with us where down in the comments.
I'm finishing up a piece about ugly Christmas sweaters you can only find on Etsy, which take this whole concept to a brand-new level. Until then, my friends. Stay ugly. Or jolly. You pick.