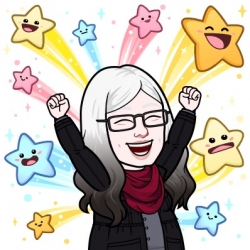 Latest posts by Bonny Albo
(see all)
Q: Are there specific words to use in your dating profile, to get better, or more responses? Is there any scientific research, or data from the big dating sites to help singles craft the perfect message?
There's a fair amount of data and research surrounding language and online dating sites, and I find it both incredibly useful and fascinating. Plus, if it helps you connect with that hottie you keep on seeing online, it's worth it, right?
Let's dive in together.
Use Negative Words, Says Zoosk
The most surprising of all the data I found on what words to use in your dating profile came from Zoosk. Shared with me via email, Zoosk says that online daters using negative phrasing get more replies than the folks focusing on the positive.
"Users with disappointment in their profile received 160 percent more first messages and were involved in 198 percent more deep conversations than everyone else".
Other key words with high response rates included dishonest (153% more messages), flaw (108% more messages), and weakness (107%). Words like laid back (11% more messages) and cute (3%) more messages, didn't have the same impact.
When I thought about it, these key words made perfect sense to me with regards to what words to use in your dating profile. "I hate dishonest people," "My biggest weakness," and "If I had a flaw, it would be…" all offer up vulnerability and openness.
Plus, it's way easier to connect with someone over "a weakness for chocolate cake," as opposed to "my cute cat spoon collection".
Use Descriptive Words, Says eHarmony
A study undertaken by eHarmony.co.uk in mid-2014 found certain descriptive words as "more attractive" by different genders.
A woman using the words, "physically fit", for instance, had a 22% increase in men contacting them, whereas men using the same words found an increase of 69%.
Other words to use in your dating profile that showed statistical significance were sweet (46% for women), ambitious (64% for men), and funny (21% for women and 34% for men).
Don't Use Netspeak, Says OkCupid
OkCupid used to publish lots of wonderful research showing what to, and not to do, with regards to online dating profiles. Sadly they stopped a few years back – although I'm secretly hoping it'll start up again.
One of their biggest takeaways when it comes to messaging someone? Avoid netspeak at all cost. Words shortened to make typing easier (ex: u for you, r for are), turns singles off like little else.
An average reply rate at OkCupid is 32% (meaning, 32% of all messages receive a reply). Yet messages using the word "ur" (as opposed to you are), get a response rate of less than 10%.
Avoid Any Mention of Physical Features, Says OkCupid
Again OkCupid focuses on the actual messaging as opposed to creating a dating profile, yet the language is just as important.
When messaging someone, people who use words that refer to attractiveness or physical traits get significantly less replies than people who compliment in a more general manner.
"Cool", "awesome" and "that's fascinating" all range from a 32-40% reply rate, whereas "sexy", "beautiful" or "hot" garner anywhere from 17-32%.
Use Specific Language, Says OkCupid
Into zombies, going to grad school, or have tattoos? Singles on OkCupid that mention these type of specific hobbies and interests get a significantly larger number of messages. They also significantly more than the average.
One thing to keep in mind is that OkCupid focuses on inclusion. Well before the other 'big' players in the online dating world even acknowledged same-sex partnerships (I'm looking at you, eHarmony), OkCupid offered demographic self-identifiers like "trans," "polyamorous," and "sapiosexual".
I mean, look at what popped up at OkCupid when I logged in just now:

Underneath was a smorgasboard of gentlemen's photos, all supposedly into (or not) Game of Thrones.
Anyway… I digress.
The point is this: OkCupid recommends the words to use in your dating profile are all specific to your interests. So if you're into Game of Thrones, make sure to mention it!
…Or, if you're not at all into Game of Thrones, here's why I suggest ignoring that fact in a ridiculously long article about How To Use OkCupid To Actually Meet Someone.
The Definitive Words To Use In Your Dating Profile?
Cool, awesome, sweet, ambitious, funny, physically fit, dishonest, flaw, weakeness.
What Words To Avoid In Your Dating Profile?
Avoid netspeak or textspeak, anything that refers to specific body parts, and words like "cute," "laid-back" or any sort of generic, yet positive references.
What's Your Take?
Do you agree with these word suggestions? Have you tried tweaking your dating profile to see if it changes anything? Or, did they have the opposite effect and not work for you? Scroll down to the comments, you know what to do.
[one_half_first]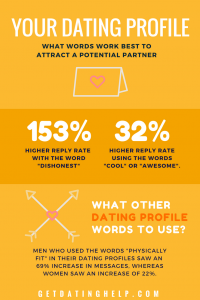 [/one_half_first][one_half_last]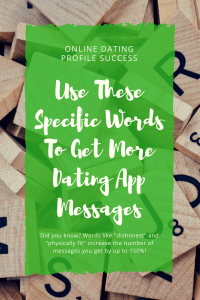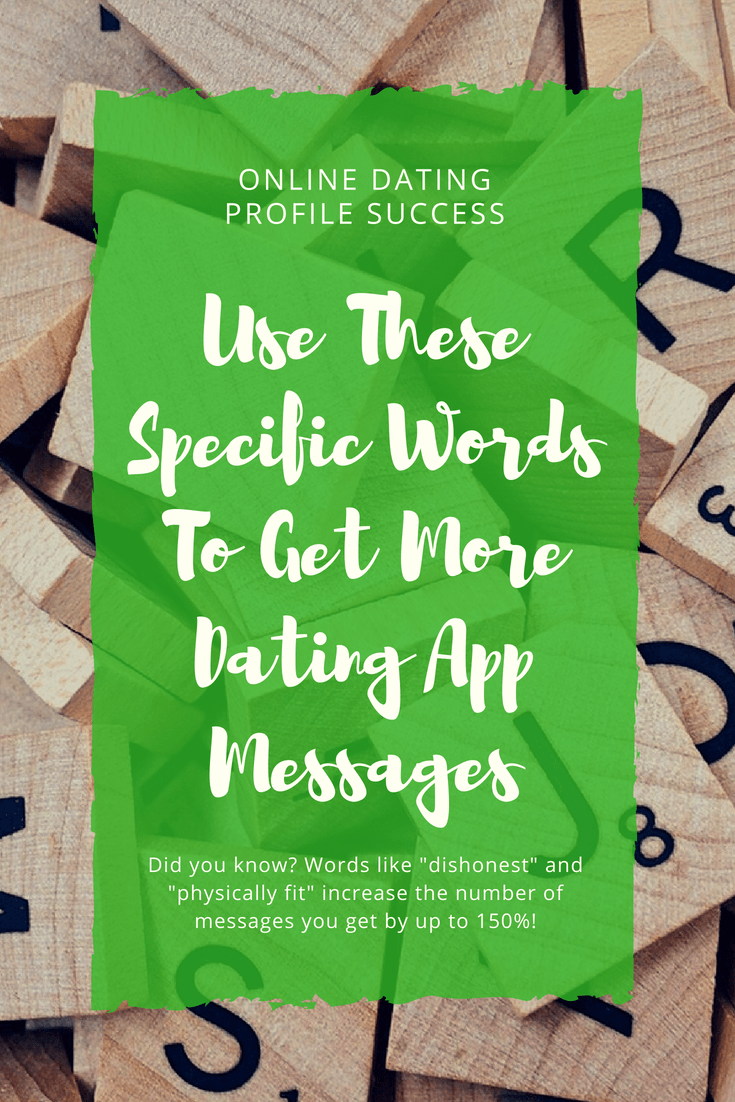 [/one_half_last]