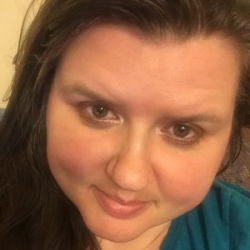 Latest posts by Heather Patterson
(see all)
The other day, I started looking for some love myself quotes. Why? I was feeling crummy and wanted something to cheer me up and lift me out of my slump. Something to put on rotation when I turned on my phone, to fill up my Instagram feed, and maybe even print off to use in my bedroom.
What I didn't expect was that any quotes about loving myself were really difficult to find. Other than the lyrics from Justin Bieber's song. After searching for hours online, I came up with these.
Here are some of my favorites; I hope they help you love yourself as much as they supported, lifted and inspired me.
Love Yourself Quotes from Music
In music, there are plenty of lyrics about loving someone else, but not very many that talk of loving yourself. I searched pretty extensively and found a few. Since I noted the Justin Bieber song earlier, let's start off with his quote from Love Yourself, "Baby, you should just love yourself."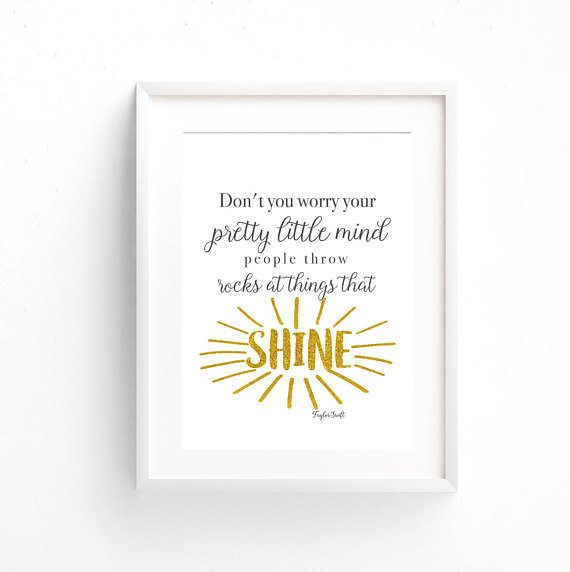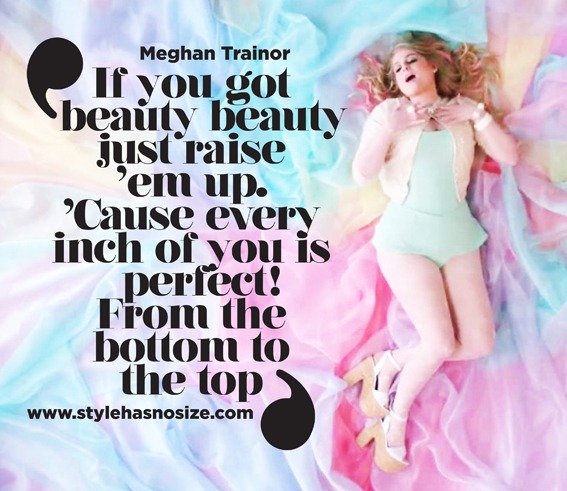 Love Yourself Quotes from Literature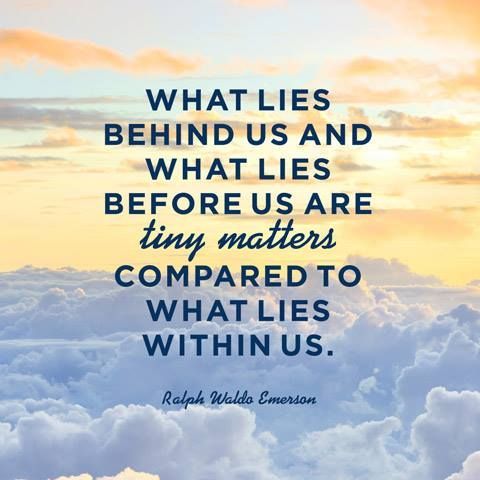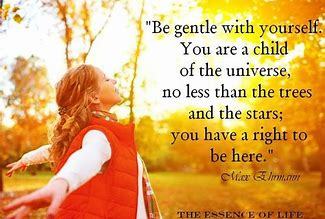 Much like music, finding quotes about loving yourself in literature is difficult among the countless quotes for loving someone else. I found a few, however.
Love Yourself Quotes from Movies
I thought it would be easier to find movies about self love. What movie do you think of when you think of loving yourself?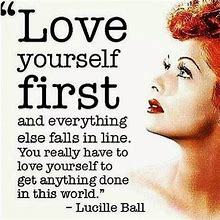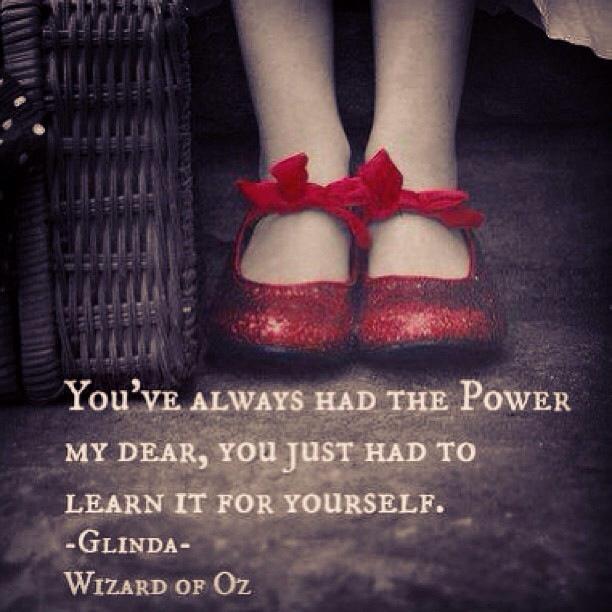 Love Yourself Quotes from Famous People
This last group has everything from comedians to writers to musicians. All have learned the power of loving yourself in order to make things,  positive things, happen in their lives.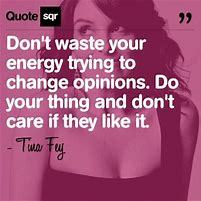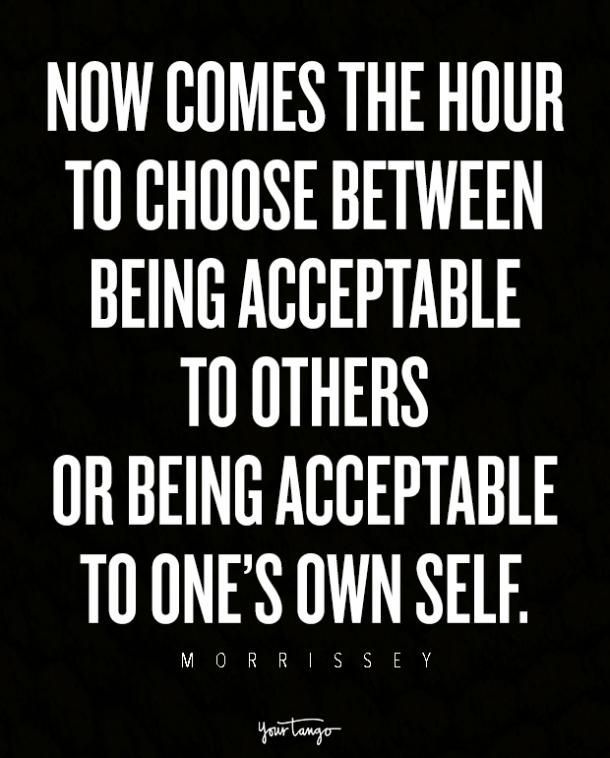 This is probably my favorite section in this article. Why? Because it reminds me that celebrities deal with the same issues as you and I in love and relationships, too. Things like catfishing, or trying to meet someone online, or just plain learning to love ourselves, first.
Art-Embellished Love Yourself Quotes
I'm a sucker for anything in my immediate surroundings that reminds me to love myself. Home decor? Yep. Art? Definitely.
These gorgeous art pieces offer up a gentle, loving reminder for self-care, self-love, and proud ownership of all that you are.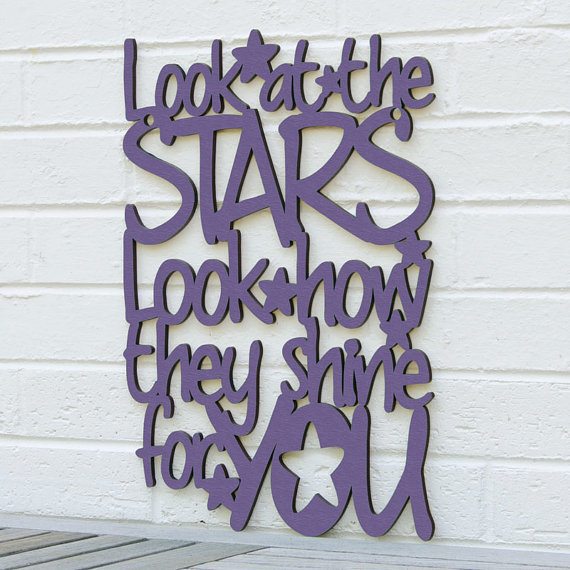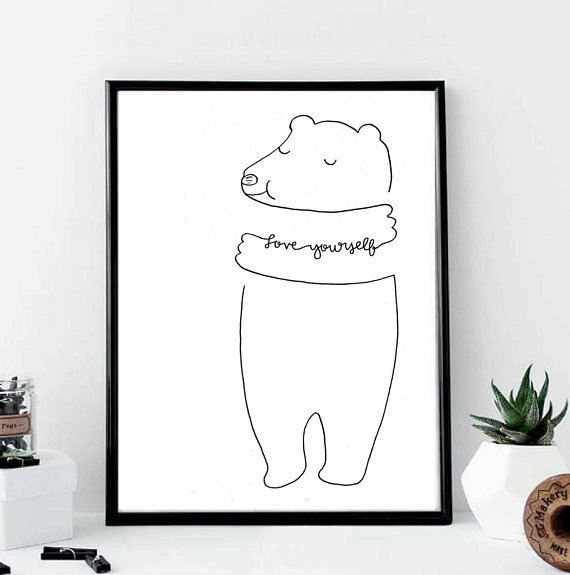 Using Jewelry For Learning To Love Myself – Quotes
There's something special about wearing jewelry that reminds you to love yourself. But what if you're still learning, in the process?
Then, of course, you want something gentle that you carry around with you – or better yet, wear. These learning to love yourself quotes on beautiful pieces of jewelry should fit the bill perfectly.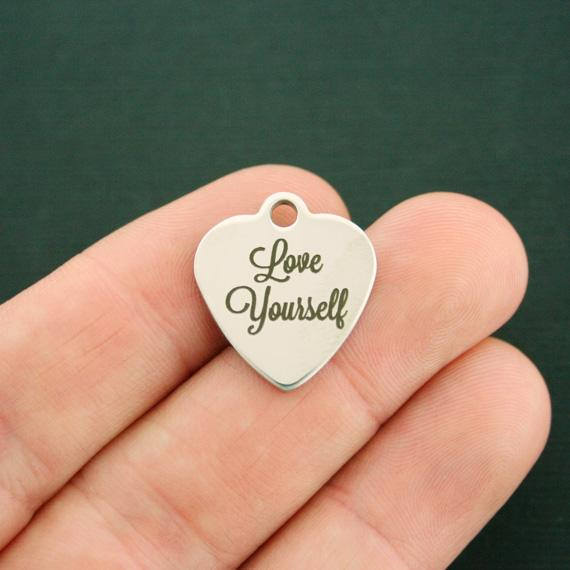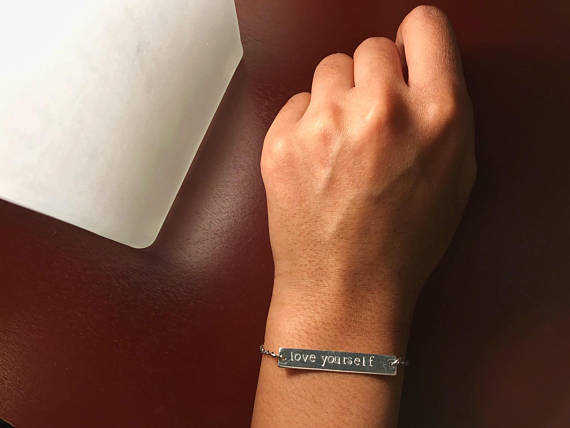 Learning To Love Myself Quotes on Clothing
Not only do you want to love yourself, but perhaps you want to remind others to love themselves. Or, show off how much you're caring for your sweet and tender side. Regardless, there are lots of great quotes you can wear on your clothing – like these!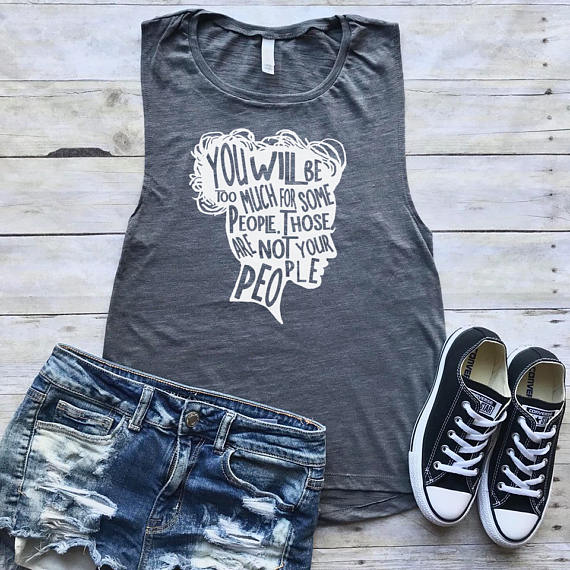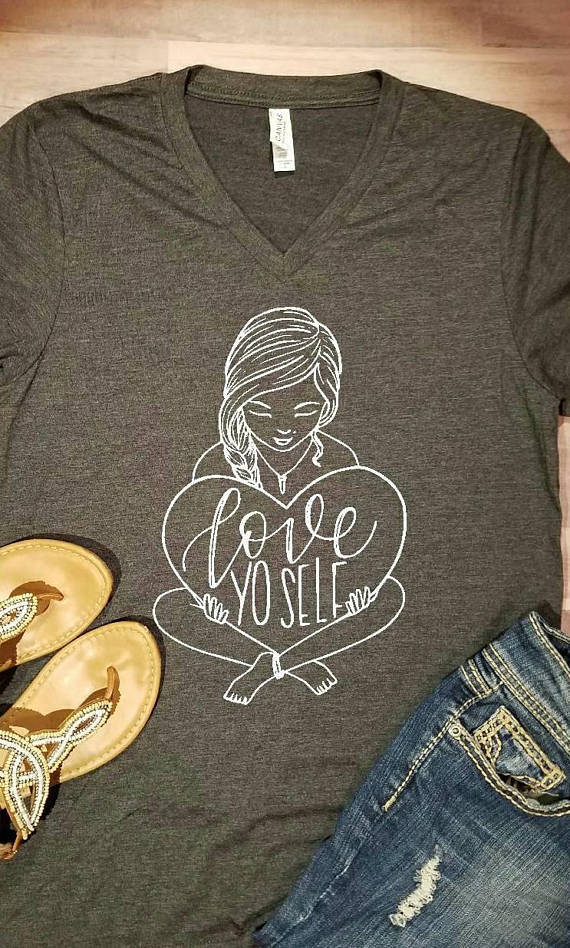 Self-Love Badges, Stickers and Other Fun Reminders
C'mon, you know you want to. Plaster your computer, binder, notebook and jackets with these awesomely fun reminders to love yourself and others. But, yourself first, right?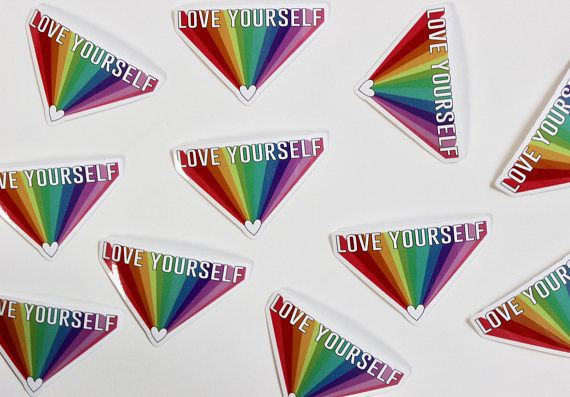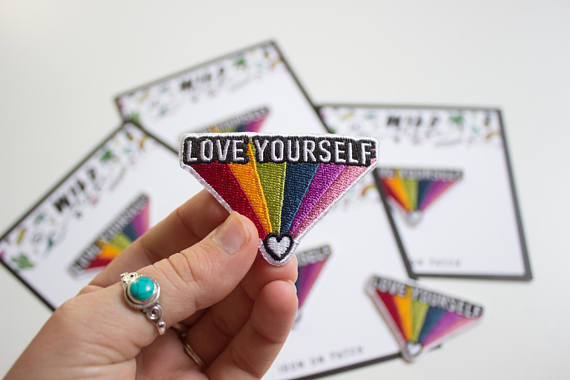 What are some of your favorite love yourself quotes? I'd love to hear them. Tweet them to @datingguide, repost them to Twitter, tag @inspiredloveadvice, or share via Pinterest with a link in the comments. Have a piece of art, jewelry, or something else that reminds you to love yourself? We'd love to see it!