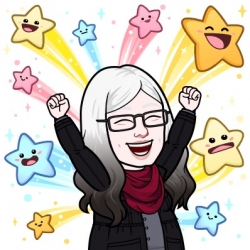 Latest posts by Bonny Albo
(see all)
It's a new year, so you want to check out some couples costume ideas. No same old, boring dress-up here!
While dressing up is one of the best parts of Halloween, sometimes coming up with the perfect couples' costume idea can be a chore. What if you're a LGBTQ+ couple, pregnant, or a couple with a dog? (Don't worry, I've got you covered).
To decide on the best costume for you and your sweetie, think about your shared interests and passions: are you superheroes or medieval characters from a romantic play? Matched opposites, wannabe celebrities, fantasy role players or something different?
I compiled all of these suggestions to cover all of these ideas, and more, suitable for all occasions. If you think I've missed some crucial couples costumes ideas, or want to share something you and your partner concocted, I'd love to hear from you in the comments.
DIY Couples Costumes
Not all the items on this list will offer up specific how-to instructions (but if they do, I'll mention it). Instead, I've collected a list of ideas that would be relatively easy to re-create with some time and ingenuity. No time? All the links go to a site where you can buy the costume.
Celebrity Couples Costume Ideas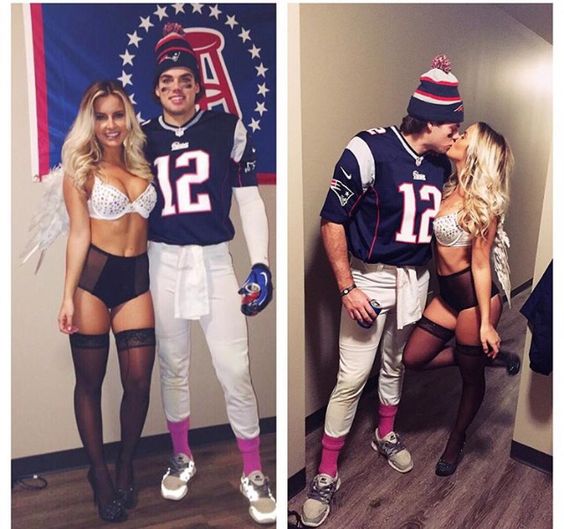 Some, we all know and love (sort of). Others, you might be all… huh? That's okay, I felt the same way with a handful.
80s Couples Costumes
ET 80s Couples Costume – How Original!
Okay, I love the 80s. Truly. I kind of miss them…. and thus why this section is likely the the most fleshed out of the bunch. You've been warned!
80s Music Stars: any combination of 80s pop icon, Cyndi Lauper-ish 80s, and/or an MC Hammer-style Outfit, perhaps with 80s Michael Jackson. Or maybe an 80s groupie? Get your dog in on it, too.
Back to the Future: A female Marty McFly and Doc Brown, or Marty McFly and Jennifer Parker. Or Marty and Doc Brown for a gay couple… take your pick.
ET: An awesome DIY option if you want to try it. Grab an ET plush doll and put it in a front carrier. You're the boy from ET (if you have a bike, even better). Then your female partner can dress as Drew Barrymore. Awesome! (See an example with the image above).
Hall and Oates
Nerds (the candy!) – although you could be nerds from the Revenge of the Nerds, too. I'd love pictures of this if you do it – send me some!
Pac Man and either Blinky, Pinky or Clyde
Q*Bert and either a square or the tower of squares
Any of the Smurfs: Papa Smurf, generic Smurf, Smurfette.
Transformers: any combination of Bumblebee (Female Bumblebee), Megatron and/or Optimus Prime (Optimus Prime Female)
The twins from The Shining
Weird Science: either Gay and Wyatt (put the bra on your head, you can do it..) or one of the gents with Kelly Brock
90s Couples Costumes
I'm not as huge of a fan of the 90s, but, there are some really solid costume offerings from this era. A recent "I Love the 90s" concert I attended (seriously) gave me some great ideas…
Ace Ventura and some random weird animal
Axl and Slash from Guns and Roses
The Big Lebowski boys
Carmen Sandiego and Where's Waldo (Where's Waldo Woman)- okay, I made this one up, and I still think it's genius
Derek Zoolander and a random model
Dumb and Dumber in the blue and orange suits
Fresh Prince of Bel Air: Fresh Prince and Carlton
Kurt Cobain and Courteney Love
Men in Black
Pulp Fiction (see photo above)
Salt 'n Pepa
Any of the Scooby Doo crew: Daphne, Velma, Scooby Doo, Fred, Shaggy
Wayne's World – Maybe you've got the hair, the glasses, or even the drumsticks. So then all you'll need is a flannel shirt, an ACDC shirt, and a Wayne's World hat. Voila!
Zack Morris and Kelly Kapowski
Fairytale Couples Costumes
C'mon. You know you want to. Really, really want to. Be the Prince Charming your partner always wanted!
Or, perhaps Snow White? (Bro White? Yea, it's an option…
Alice in Wonderland and any of the supporting characters: Cheshire Tease, Rabbit (female), Mad Hatter (female),
Cinderella and the Frog Prince or maybe Cinderfella?
Jack and Jill with a water pail – check out this awesome idea to modernize and re-create this fairytale into a totally rad Halloween costume for the two of you
Little Red Riding Hood & the Wolf
Gnome and Sexy Gnome
Once Upon a Time: Snow, Evil Queen, Hook, or Emma Swann
Snow White and any of the Dwarves, or Bro White – I can't make this up
Tweedle Dee (funny) and Tweedle Dum (sexy)
Sexy Unicorn and a Magical Unicorn
Shrek: Two Gingy's
Wicked of Oz: any combination of the Wicked Lion, Tin Woman, Flying Monkee, Witch, Scarecrow, and/or Mistress Dorothy
Wicked Neverland:  Captain Hook & Captain's Mate
Wicked Neverland: Peter & Darling Wendy
Wicked Wonderland: any combination of Alice, White Rabbit, and/or Mad Hatter
Movie Couples Costumes
A quick dinner and a movie date night will help with your idea creation here, but in case you're still wondering…
'Old' Couples Costume Ideas
You know, 'old'.
From a former time, but all lumped into one. 😉 I know, I'm so scientific.
Just go with it.
Annie Oakley & her Gunslinger
Bonnie & Clyde – okay, this is a personal favorite. I mean, my name is Bonny.
Cowboy and Saloon Girl
King Arthur & Guinevere
Robin Hood and Maid Marion
Romeo and Juliet
Thor and Sif
Silly Couples Costume Ideas
Some of my favorites in this entire article sit in this section.
Honestly, I laugh every year at some of the options here.
Without further ado…
Adam and Eve (trust me, this belongs in the silly category – just click on the link to see what I'm talking about)
Scary Couples Costumes
This is the whole point of Halloween, right? To scare each other? Well, here's a few suggestions for particularly spooky dress up options.
Did I not link to an option? Check the pictures next to this blurb for most of the options.
Chucky and Bride of Chucky
Devil and Angel – not that scary, I admit
Dracula and a Bitten Woman or a Bat
Ghostly Gent and Lady
Married Couples: Monster Groom and Bride, Zombie Groom and Bride, Skeleton Bride and Groom, Corpse Bride and Groom. Have a dog? Add them in as Frankenpup.
Two Mummies! Bloody Mummies?
Reaper and a Ghost, or perhaps a zombie? A cast member from Dead Like Me?
Sweeney Todd & Mrs. Lovett
Zombie Prom King and Queen
Superhero Couples Costumes
A long-standing favorite among readers, the superheros make some, uh, really fun combinations.
The Avengers: Hulk & Black Widow
Black Panther: Nakia and T'Challa
Captain 6 Pack & The Refreshinator – yea, yea this isn't technically a superhero…
Captain America & Peggy Carter (t-shirts on Etsy)
Green Arrow & Black Canary
Guardians of the Galaxy: Gamora & Star Lord
Guardians of the Galaxy: Groot & Rocket
Iron Man & Pepper
Joker & Harley Quinn
The Riddler & Poison Ivy
Scorpion & Kitana
Superman

 and 

Wonder Woman
Superman: Clark Kent and Lois Lane
Thor and Loki
Watchmen: Silk Spectre & Dr. Manhattan (okay, I guess Dr. Manhattan could just go naked…)
Watchmen: Silk Spectre & Night Owl
TV Couples Costumes
Yep, there are lots of options here, too. Some new, some not-so-new, some just plain weird. I love you, readers… you've added some really fun suggestions to this specific list that I'd never heard of!
The Big Bang Theory: Sheldon and Amy, or Penny and Leonard, or Bernadette and Howard, or (please!) Howard and Raj.
The Big Bang Theory: Sheldon and Will Wheaton – I beg you, if you do this, post pictures in the comments.
Chips: Ponch and John
Flintstones: Fred & Wilma
Flintstones: Betty & Barney Rubble
I Dream of Jeannie: Jeannie & Major Nelson
I Love Lucy: Ricky and Lucy
Magic School Bus: Mrs. Frizzle and the Bus
The Muppets: Kermit and Miss Piggy
The Muppets: Fozzie Bear and Kermit
Orange is the New Black: Alex and Piper (really, any of the characters…)
Phil & Lil
Reno 911: Deputy Johnson & Lt. Dangle
Rick and Morty
Rocko's Modern Life: The Heads
Rugrats: Stu and Deedee Pickles
Saturday Night Live: Spartan Cheerleaders
Sesame Street: Bert & Ernie
Sesame Street: Oscar and the Cookie Monster
Sesame Street: The Count and the Cookie Monster
Sesame Street: Big Bird and Snuffalufagus
Simpsons: Marge and Homer
Simpsons: Duffman & Duff Woman
Star Trek: Klingon Male & Klingon Female
Teletubbies – any combination of the 4 of them
Walking Dead: Rick Grimes & Pajama Zombie
Unique Couples Costumes
Stanley Cup and Winning Team Couples Costume
Need something a bit… different? These options will leave you wondering, "why didn't I think of that?!" Or possibly, "Uh, I could never do that…"
CSI: CSI Agent and Lady Heather (Dominatrix) – if you ever watched the original CSI, you remember Lady Heather. Oh my goodness. Any CSI lover will remember these episodes, and the relationship she had with some of the main characters.
Cougar and a piece of meat – hilariously, this was suggested by a man whose wife is 16 years older than him
Ghoulidolocks and Psycho Teddy Bear
Hunter and the Hunted (so, a hunter with a deer, etc – great Pinterest picture here), or a Great White Hunter and a Tiger.
Naughty fairy tales – Pimp Nocchio and Little Bo Peep Show
Paper Bag Princess and the Dragon
Stanley Cup and Winning Team (see pictured above) – this was a DIY costume, and it isn't terribly difficult to recreate. Tinfoil over a bowl for the bowl/hat, this sequined silver dress, the NHL jersey of your choosing, and a printed NHL logo attached to cardboard and then to the dress. Voila!
Zorro and the Spanish Fly (yes, the pills!)
Even More Couples Costumes Ideas
I realize this is a massive list, and it'll take some time to go through. I hope you used the handy navigation list up there at the top!
Have more suggestions to add to this list? Post your photos, links to photos and ideas in the comments, or the ideas you used from this list.