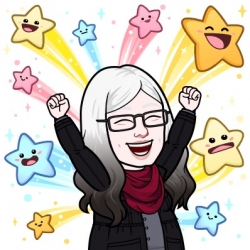 Latest posts by Bonny Albo
(see all)
Like most of us, you've tried a few dinner and a movie date night ideas already. Yet, they're tried and true for a reason: we love them, they're easy to set up, and gosh darn it, they help us connect.
So instead of doing the same old, same old, use one (or combine several) of these ideas to create an inventive, memorable evening. One that's unique to the two of you, inherently special, and a hopeful forever favorite. Think I've missed one meant for the record books? Scroll down and share in the comments.
Match Your Movie To Your Meal
Ever tried to match your meal with your movie choice? Whether you stay at home or go out, it's a simple switch to take what you'd normally eat and turn it into a themed evening.
Love period pieces? Take in a medieval feast. Scary movies more your thing? Re-create a Halloween feast in your living room.
Another idea? Think about what kind of couple you are, or, what kind of couple you want to be. Then…
If it's low-key and laissez faire, create a 90s slacker night, where everything comes out of a can, microwave, or dollar store.
Or maybe you're both total nerds with a love for anime. Go all-out okatu and dress up as your favorite characters and only make whatever your character would eat. The sky's the limit!
Brunch and a Matinee
Not able (or willing) to deal with the crowds at the movie theater, movie rental store, favorite take out joint or restaurant on a traditional Friday date night?
Think about switching up your date time for more relaxing – and potentially cheaper – dinner and a movie date night ideas. Many fancy restaurants offer lower-cost options for their lunchtime fare. Matinees are usually a fraction of the nighttime cost for the exact same show.
Want to make it the most memorable date, ever? Grab a kite, pack a picnic, and bring something to stream on Netflix or Hulu. Perfect for a lazy Sunday afternoon, while still doing something completely different.
Drive-In Date, Your Way
If there is a drive-in theater near you, take advantage!
Want to create an unusual date night? Dress up in your PJs, bring your favorite snack foods, and cuddle up together in the moonlight. [note: this is great for single parents in where your date has already met the kids!]
Dinner Theater
The laziest of the dinner and a movie date night ideas on this list, it's almost the most fun (in my opinion). I've both attended more than a dozen, and run several dozen of my own, and love how dinner theater helps people connect under the most intense of circumstances.
Not only will the two of you be able to watch the story unfold in front of you, you may even be asked to participate.
After, find a cozy little coffee house or late night eatery for some after-dinner aperitifs and/or dessert to discuss and mull over the evening's festivities.
Have Other Dinner and a Movie Date Night Ideas?
Combined dinner and a movie in an even more inventive yet fun way? Please share your ideas, photos and comments below, or a link to some social media, pictures or blog articles you've written. We'd love to hear all about it!