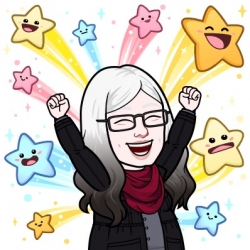 Latest posts by Bonny Albo
(see all)
If you're struggling to let go of an "expired relationship", then you might need some help with a handful of breakup quotes to get you back on the right track. Meaning, focused on what you want and where you intend on going.
Life always waits for some crisis to occur before revealing itself before its most brilliant. ~ Paul Coelho
For many of us, that means taking inspiration where we can get it – and breakup quotes from famous people (or just plain insightful ones) can provide solace, relief, and understanding.
Just because a relationship ends, does not mean it's not worth having. ~ Sarah Mlynowski
Some might resonate more than others, and that's okay. Dealing with a yucky ending rarely feels amazing, even if you've chosen conscious uncoupling.
I've collected a few of my favorites here – all ready for adding and sharing to social media. Facebook, Instagram, Pinterest, Twitter? All yours.
Sometimes good things fall apart, so better things can fall together. ~ Marilyn Monroe
Note that all of these break up quotes are focused entirely on the good from your relationship ending. In other words, helping you see the other side of the equation. If you're struggling to see what good came of your breakup, or, can't seem to let go of what was, these are perfect to help you reset and regroup.
Tend to your vital heart, and all that you worry about will be solved. ~ Rumi
Or, use these insights to redirect you, inspire you and give you something to focus on. It's completely up to you.
If there's still something nagging at you that doesn't feel amazing, please sign up for the free dating help newsletter. You'll get a worksheet that will help you reframe the breakup and get you back to feeling good again.
To say "I love you, but…." is to say, "I did not love you at all". I say this to you now: I love you, with no beginning, no end. I love you as you have become an extra necessary organ in my body. I love you as only a girl could love a boy. Without fear. Without expectations. Wanting nothing in return, except that you allow me to keep you here in my heart, that I may always know your strength, your eyes, and your spirit that gave me freedom and let me fly. ~ Coco J. Ginger
More Feel-Good Breakup Quotes
"If you truly want to be respected by people you love, you must prove to them that you can survive without them." ~ Michael Bassey Johnson, The Infinity Sign
"To be rejected by someone doesn't mean you should also reject yourself or that you should think of yourself as a lesser person. It doesn't mean that nobody will ever love you anymore. Remember that only ONE person has rejected you at the moment, and it only hurt so much because to you, that person's opinion symbolized the opinion of the whole world, of God." ~ Jocelyn Soriano, Mend My Broken Heart
"He brought out the worst in me, and was the best thing that ever happened to me." ~ Coco J. Ginger
"I cannot compromise my respect for your love. You can keep your love, I will keep my respect." ~ Amil Kalantri, Wealth of Words
"It is our wounds that create in us a desire to reach for miracles. The fulfillment of such miracles depends on whether we let our wounds pull us down or lift us up towards our dreams." ~ Jocelyn Soriano, Mend My Broken Heart
"Do the things that you always wanted to, without me there to hold you back, don't think just do, more than anything I want to see you go, take a glorious bite out of the whole world." ~ Snow Patrol
"The only whole heart is a broken one because it lets the light in." ~ David J. Wolpe
"Hold on to the thought that no emotion lasts forever, no matter how wonderful or how terrible the emotion may be. The tears may last a little longer than you would like, but it will get better. I promise." ~ Osayi Emokpae Lasisi,

Because You Deserve Love

"I planned my whole future around Adam,' she said now, quietly. 'And now I have nothing.'
'No,' I told her, 'now you just don't have Adam. There's a big difference, Lissa. You just can't see it yet." ~ Sarah Dessen,

This Lullaby
Need More Support?
Got some killer, feel-good breakup quotes of your own? I'd love it if you shared them in the comments.
Need help with getting over a breakup? I'm working on a course to help folks move past their ex for good – feel free to jump on the wait list, so you can get an early bird discount and a bunch of other perks.